To date, Murder Slim Press have published 20 ballsy books,
and we've written over 180 gutsy reviews and features.
Click on the buttons around the edges to explore MurderSlim.com.

Follow our regular MSP updates here and on Facebook. Click below to "like" us.
-------- LATEST BOOKS FROM MURDER SLIM PRESS --------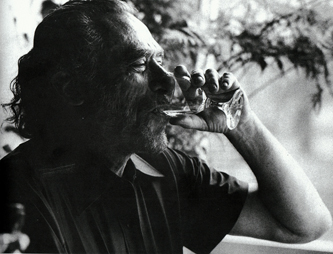 Charles Bukowski and Michael Montfont's collaboration about Buk's trip to Europe in 1978 is not only written beautifully but has a bunch of eye-catching photos. Read the review, then buy it...
--------- LATEST FEATURE FROM MSP'S OUTSIDERS ---------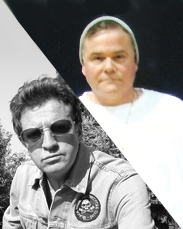 Two of MSP's authors - Jeffrey Frye and u.v. ray - sit down to talk about Jeff's life, about the nature of writing, and society itself. It's a fascinating and satisfying read.